The Million Moms Who Need to March, Part I
Posted by admin on
12/10/2008
As the White House and Congress and industry executives and pundits and everyone in America ponders an auto industry bailout, lost in the debate is the role that women play in today's manufacturing, and the impact that a massive manufacturing job loss would specifically have on them.
  In the 1980s, women comprised 14% of all motor vehicle assembly line workers; today they make up about 23% of that work force sector.   In addition to line workers, manufacturing sector employment for women is also growing in management, engineering, design, and marketing.   General Motors reports that about 280 of their dealerships are owned by women, and created the Women's Retail Network a few years ago specifically to increase the number of women in retail auto sales; women purchase 65% of all new cars and have a significant input in the decision-making of 90% of all sales.  Branching out past the auto industry, the number of women-owned manufacturing firms has doubled since the mid 1990's; women now own nearly 20% of all manufacturing firms and employ one-sixth of all manufacturing workers.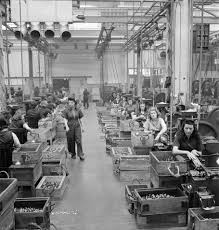 According to the most recent data from the U.S. Census Bureau, there are about 12 million families headed by single mothers, parenting roughly 33% of the nation's children.  The majority of these 12 million moms are paid on an hourly basis, with many serving as the sole breadwinner.  Poverty rates for single mother households are already the highest of any group, and at 14.3%, poverty rates in Michigan are more than a full percentage higher than the national average.  A full 17% of Michigan children live in poverty, and 72% percent of those live in a single parent home. Much noise is made about income inequality between men and women, but much of this disparity is because women have an interrupted work history as they bear the children, take time away from work to raise the children, and are six times more likely to stay home with sick children than a male employee. These natural interruptions in work history often result in women being last in line for seniority and promotion, which can make them first in line for layoff.  Now that your head is spinning from a barrage of seemingly random numbers – what does it all mean?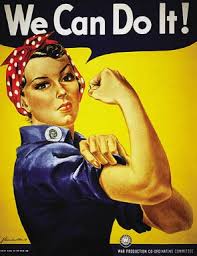 It means that although the number of women in manufacturing is on the increase, any wide ranging layoff or job loss in the automotive sector could have a disproportionate effect on women, and the children of single moms.  Why has this social and family cost yet to be addressed by the political classes or the media?  Perhaps they are not as smart as those of us at AAM.  More likely, our nation still has a way to go to understand the importance of women in the work force while at the same time, women still struggle to find their public voice. My vote is for starting to change that paradigm today.  
No comments
Related recent Blogs