More Unsafe Products From China: "Please remove the monkey"
Posted by admin on
05/05/2009
According its monthly list of dangerous products, during the month of April the
Consumer Product Safety Commission
listed 21 products from China that pose serious safety problems for American consumers. The items that involve burning, shock and fire include coffee pots, popcorn makers, model airplanes and stud finders. Chinese manufacturers continue their assault on our nation's kids with defective high chairs, cribs, toys, clothes and play pens. Their associated problems sound like a bad script from The Three Stooges: strangulation, choking, bursting, laceration, bruising, failing and collapsing.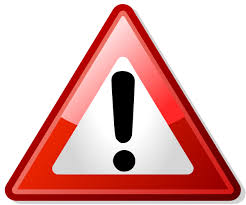 New to the list is an item that will cause roughly half of Americans to do that sharp intake of breath thing -- athletic cups from high-end athletic clothing maker, Under Armour, that can break upon impact (ouch). Notwithstanding the bad Mesozoic Era history lesson inflicted upon Junior by including a monkey and a human in his Dinosaur Play Set, the monkey is painted with lead-based paint.
Tainted products from China are not limited by product price. Many of these products come from discounters such as Ross and large retailers Wal-Mart and Target, but are also found in higher end sellers such as Dick's Sporting Goods and Baby Gap. The defective switches for remote control model airplanes that can short out and cause the toy to crash land onto your head or the heads of those around you can cost hundreds of dollars. Despite many of the well-publicized deaths, injuries and recalls in recent years associated with defective Chinese products, they are still coming ashore in droves at American ports. As always, we suggest that you regularly check ManufactureThis and the CPSC to ensure that you have no harmful products in your home. Even better, just buy American.
Related recent Blogs