President Hu's Visit Prefaced by 'Buy American' Requirement for Defense Department
Posted by jeckert on
01/10/2011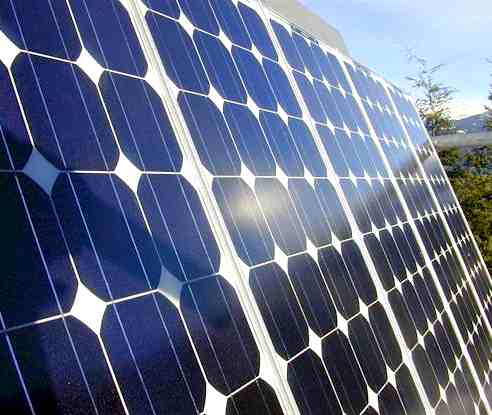 Chinese President Hu Jintao will pay a much anticipated visit to the White House on January 19 and the president has already taken actions that may rub the Chinese the wrong way as the leaders discuss North Korea, trade and the economy.
The New York Times reports that on Friday, the President signed a military authorization law that contains a "Buy American" provision for any solar panel purchases made by the Defense Department. According to the article on the provision, it was created by the House and Senate in the whirwind lame-duck session just before the new year, and prevents the Department of Defense from buying solar panels from China, a country through to unfairly subsizied its blossoming green energy industry.
The decision to sign the "Buy American" provision into law is not only a matter of American jobs and economic securtiy, but of national security as well. Says the New York Times:
The legislative provision was welcomed by SolarWOrld, a German company that is one of the biggest manufacturers of solar panels in the United States and which has not followed the example of most manufacturers in moving production to China.

"As a long-standing and still-expanding American manufacturer of solar technology, SolarWorld is heartened that the U.S. government and military clearly grasp the critical role of domestically produced solar technology in the country's national-security future," said Bob Beisner, managing director of the company's American subsidiary in Hillsboro, Ore., which is already installing American-made solar panels at United States military facilities at Pearl Harbor, Hawaii.
Read more on the provision and what it means for U.S.-China relations in the future.
Related recent Blogs